Maryland Plumbers Providing Propane and Natural Gas Pipe Fitting
Ready to take your outdoors to the next level? National Water has you covered with kitchen plumbing services in Maryland! Our Maryland plumbers provide propane and natural gas pipe fitting to fuel all of your outdoor appliances.
Our experience includes pipe fitters, propane and natural gas, outdoor sinks, outdoor drains, BBQ stations, and more.
With over 40 years in business, National Water plumbers have been up against some of the oddest and most complex jobs – we handle simple installations, outdoor troubleshooting, and have proven solutions for oddities and complexities.
Get yourself the outdoor kitchen you've always dreamed of – contact us today for a quote on outdoor kitchen plumbing services.
What Goes Into Outdoor Kitchen Plumbing
Outdoor kitchens are about more than just an outdoor sink and an enhanced grill or barbeque station. Outdoor kitchens have a lot of components that need to be installed and inspected for safety, including outdoor sink drains, gas pipe fittings, and more.
An experienced plumbing company will have the team available to help run all of your gas lines, set up your outdoor kitchen sink, install an outdoor sink drain, have proper shut-off valves, connect it to your pre-existing set-up, and ensure there are no leaks, gaps, or other issues.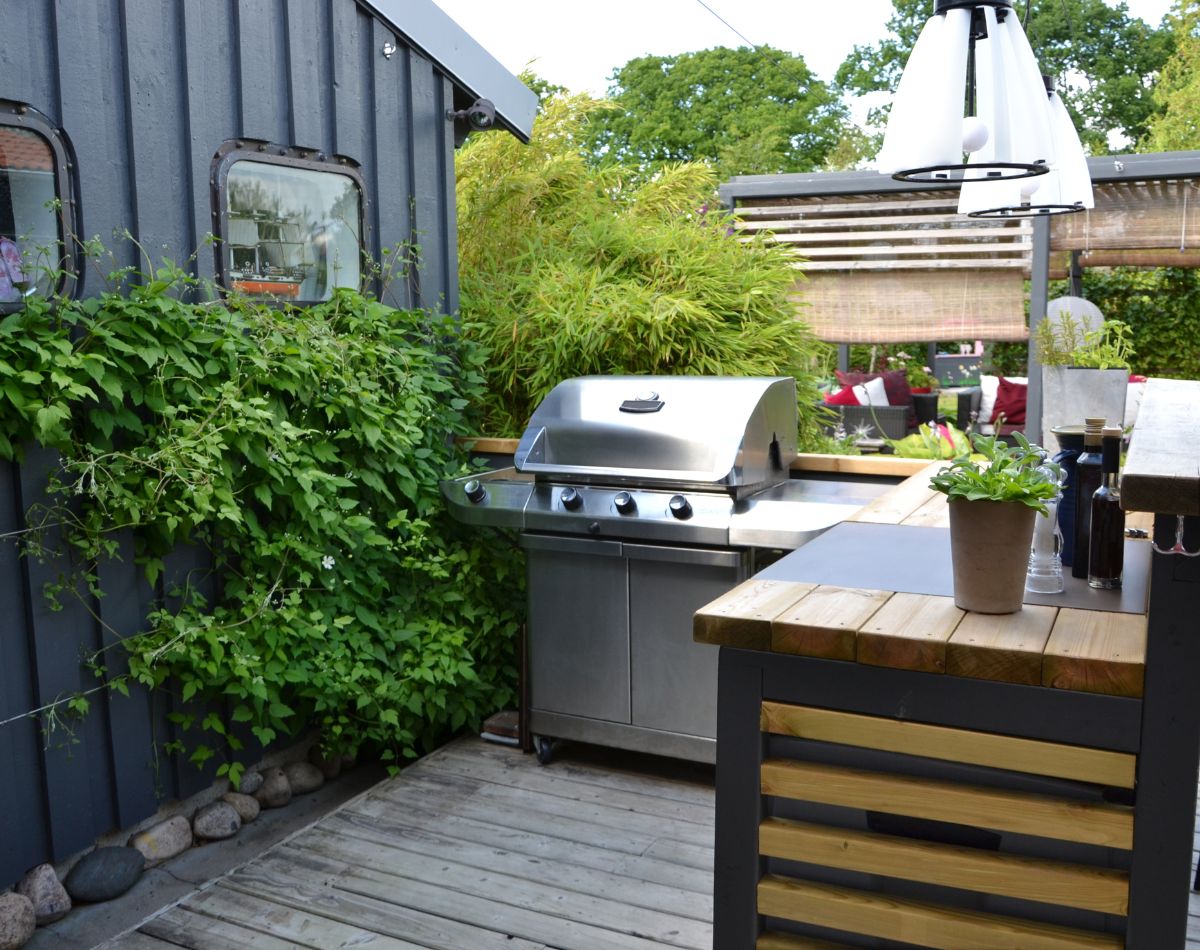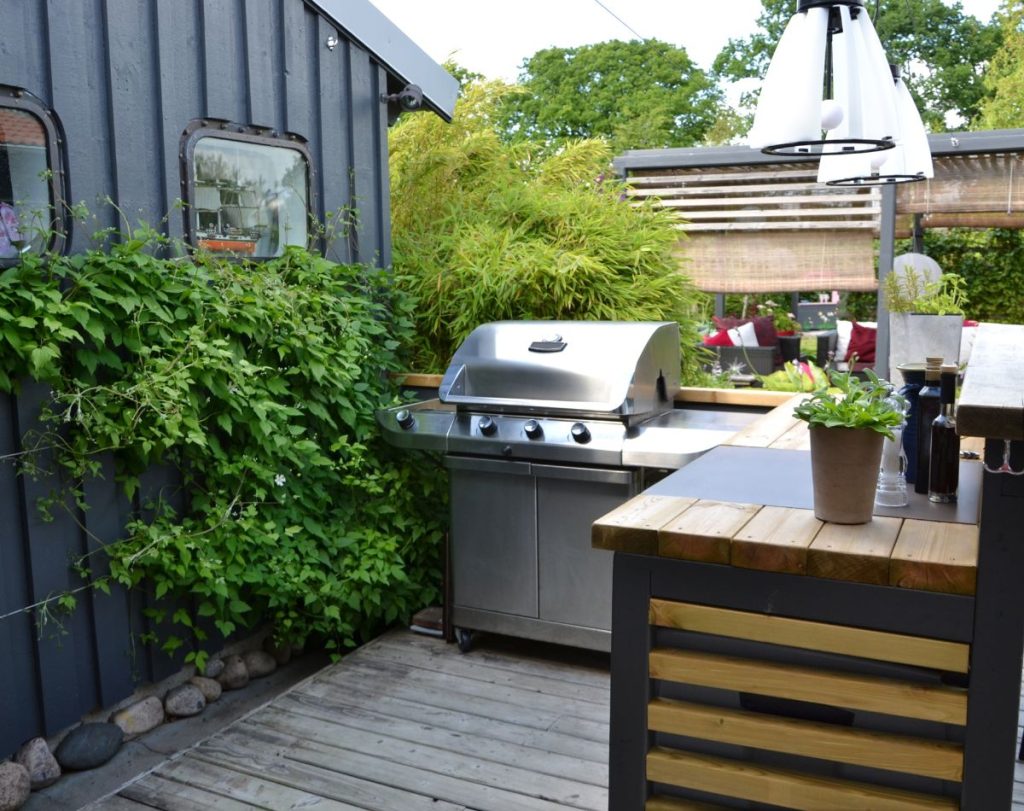 At National Water, Our Plumbing Services for Outdoor Kitchens Include:
Gas and Propane for Grills
Outdoor Plumbing for Water Access
Water Lines
Outdoor Sink Drains
Sanitary System Connections
Winterizing Pipes
Appliance Connections
Why Work With National Water for Outdoor Plumbing Services
Maintaining Your Outdoor Kitchen
National Water offers maintenance for all outdoor kitchen plumbing you may need year-round. With proper maintenance, your outdoor kitchen sink, gas lines, and cooking appliances can have longer lifespans and will fire up with every use, with no waiting or troubleshooting required.
Protect your outdoor kitchen plumbing and investment with regular maintenance from your trusted local plumbers and gas pipe fitters at National Water.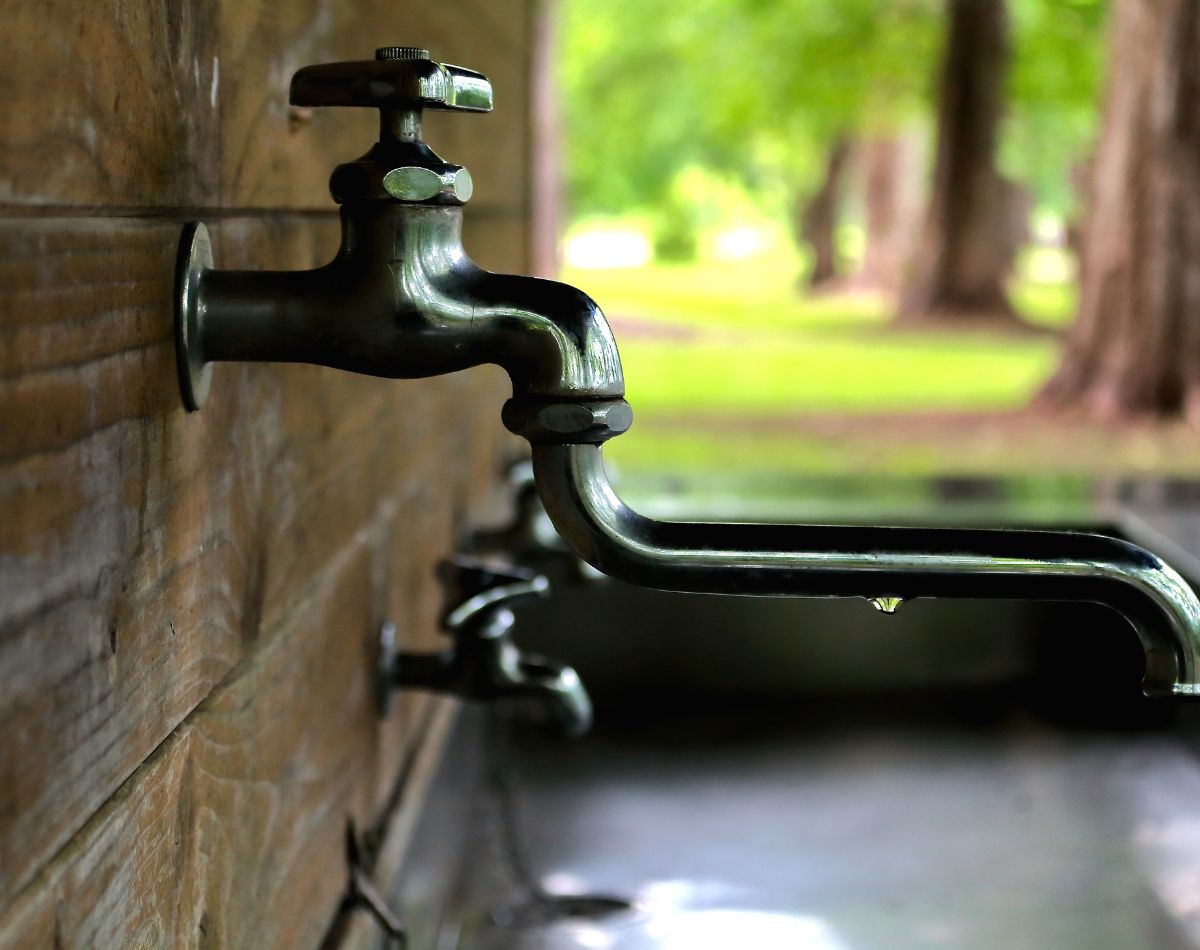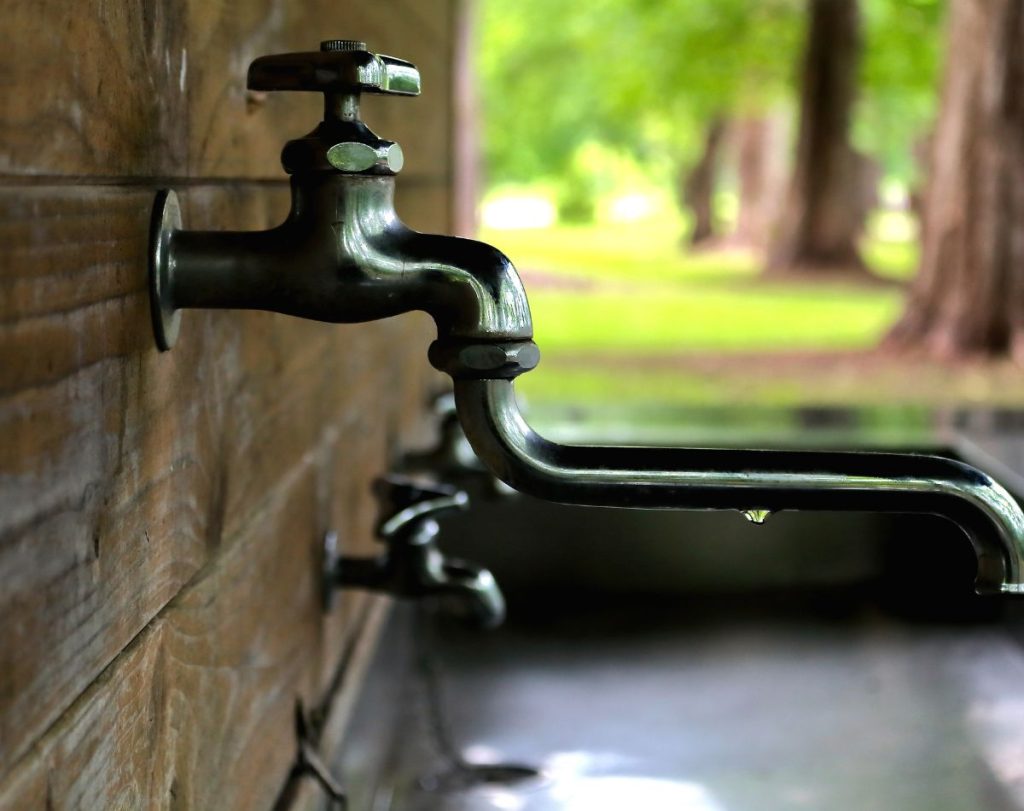 Gas Line Inspections
Always work with our professional plumbing company to ensure your gas lines are free of leaks and damage; we swap out any damaged or worn pipes as they appear to keep you safe
Water Line Checks
Just like with gas pipes, our team will ensure there are no leaks, damages, or replacement parts for the water lines that are needed with an annual or seasonal inspection
Valve Checks
Proper maintenance includes testing and inspecting valves for proper shut-off in case of an emergency or any other malfunctioning properties; we can walk you through this process so you are always prepared
Pressure Regulator Check
Safe levels of pressure are critical to maintaining a safe outdoor kitchen and avoiding emergencies – outdoor kitchen plumbing maintenance includes regulator checks for pressure settings
Flush Water Lines
To remove sediment and prevent build-up due to small debris, water lines need to be flushed periodically – we are experts at ensuring safe, clean water lines that don't clog or contaminate
Winterization
Winterizing your outdoor kitchen includes draining water lines and shutting off gas supplies – make this an annual routine with the help of National Water plumbing company
Request an Outdoor Kitchen Plumber or Gas Line Pipe Fitter Today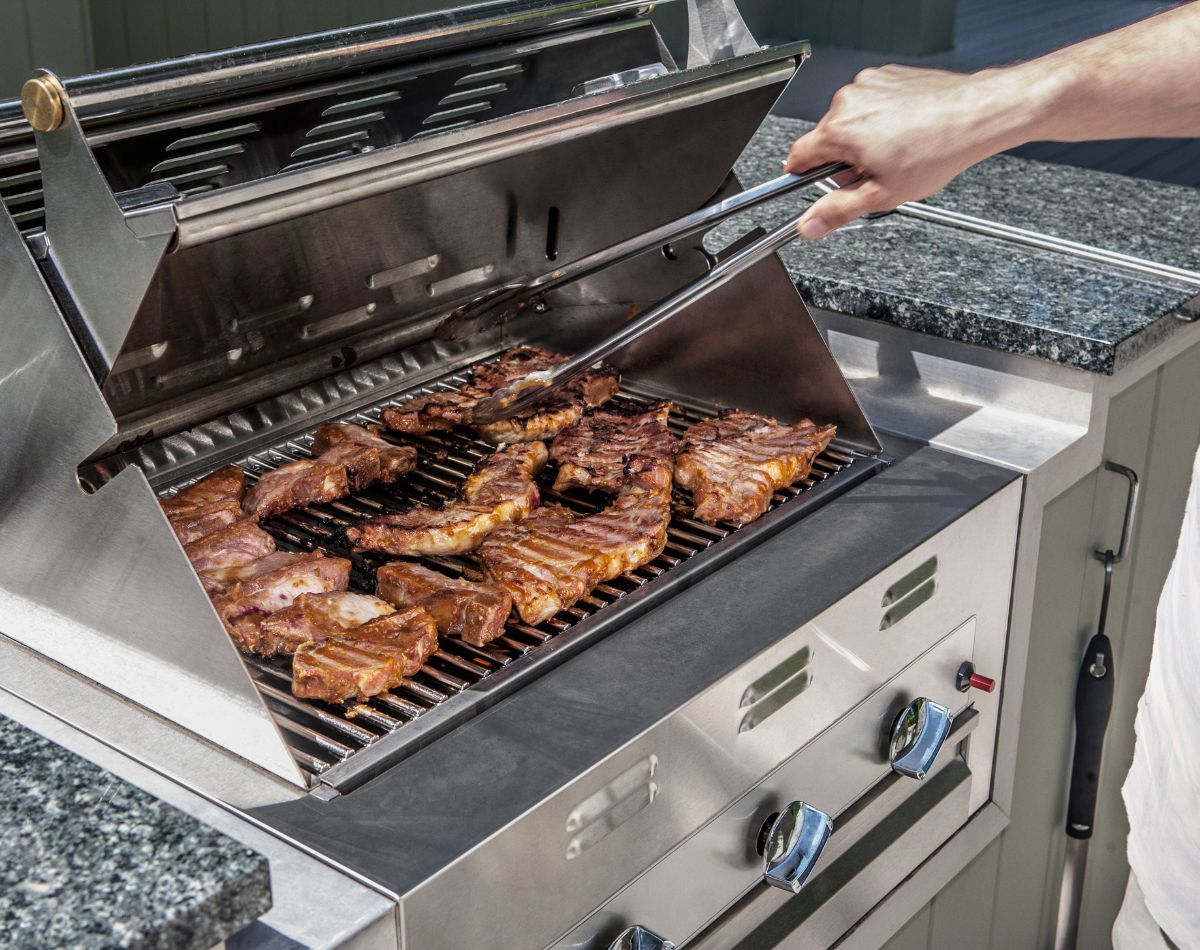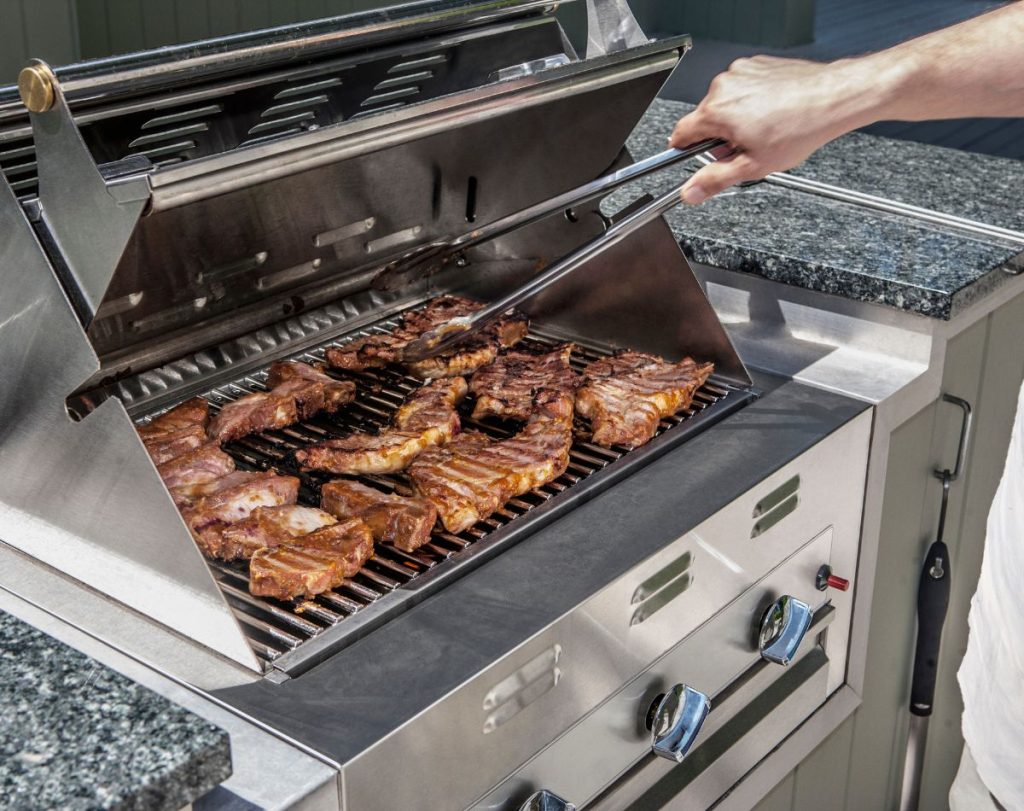 We are excited to help you on your outdoor kitchen adventure! From everything including water lines to gas pipe fitters, we have the experience and tools needed to install, inspect, and maintain your outdoor kitchen water lines and gas pipe lines.
Contact us today to learn more about pressure settings, inspections, leaks, or set up an appointment to get the installation started. We can consult on permits, budgets, estimates, and timelines so you are ready for the outdoor kitchen season.