Best Water Filtration & Testing Company in Montgomery County
Delivering Well Pump Replacements and Water Filtration Systems for Over 40 Years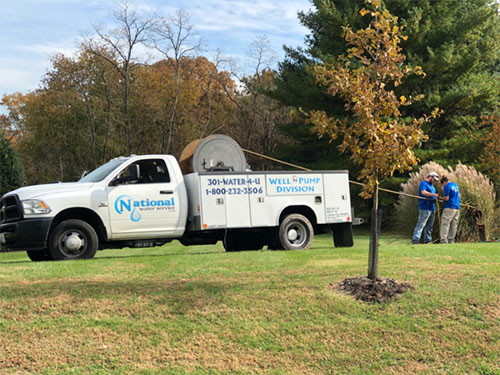 Do you know what's in your water? The water quality in your home or business is your top priority, whether you are a new owner or planning repairs, so don't leave it up to chance.
Our clients trust us to continue to maintain their water systems that we installed over 30 years ago, because they know we're reliable, trusted, and experienced with every system.
From water treatment specialists to a master plumber, National Water Service has a well rounded team that is available to you to maintain the highest quality of workmanship for every job.
It's Your Home, Make the Water Quality Count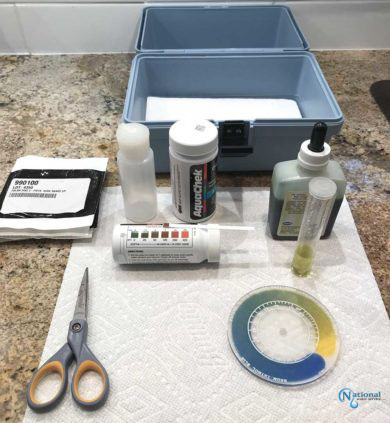 Well water, county water, city neighborhoods, and country living — the water quality varies in every location from every source. To ensure that you're getting the best home water you deserve, let National Water Service provide you with a free basic analysis.
Our team is available to you if you're suffering from:
We offer reasonable rates on all extensive tests and treatments, ensuring a solution that stays within your home's budget.
We can also service your well pump, offer flood prevention, and provide water storage solutions. After every job we leave our work neat and tidy, allowing you to change a filter or complete small tasks with ease. Not every task can be easy, but with National Water Service standing behind you, you might just believe they all can be. 
Commercial Water Services from Restaurants to Offices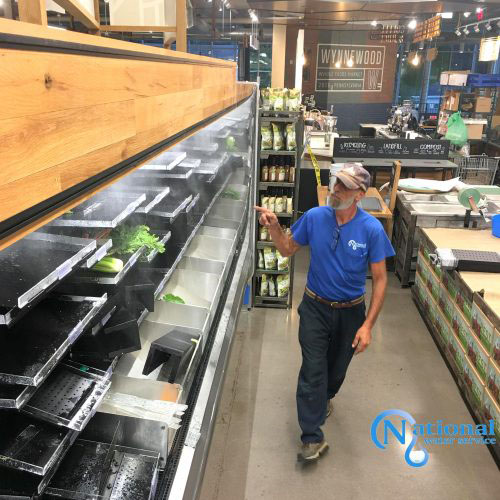 Your business is your livelihood, and it matters what water quality you provide for your customers and employees. That's why National Water Service has a team to work specifically with your business, whatever you may need.
The jobs we take on range from water coolers in offices to the water for your food industry. It doesn't matter what business you run, they all depend on water, and everyone deserves to be able to put their trust in that.
Flood prevention, water storage, testing, treatment, and well pumps are all part of our package. We're experienced with both low yielding wells and irrigation storage, in addition to handling pump services including trenching, boosters, tanks, and even crane services.
There's no size limit to a job, because you deserve dependability no matter what you're up against. Contact us today to see how we can assist your business, hassle free. 
Emergency Water Services, Plumbing and More in Montgomery County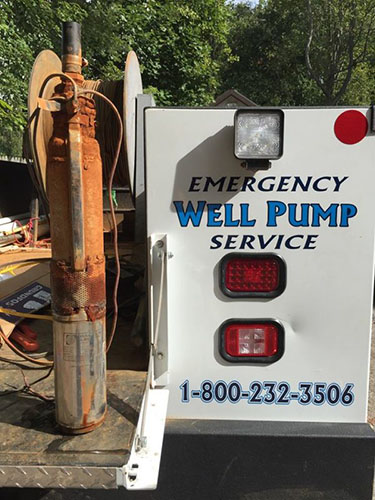 Customer satisfaction is about listening to what our clients want, and that's just what we've done. From a plumber on our staff to providing emergency services, we're here to exceed your expectations.
Allow our team to redo your kitchen or bathroom, provide gas lines for generators and grills, and service your water heater. With one business for all your needs, you know the work is consistently secure.
And because we offer seven-day-a-week emergency services, your accidents are handled by the same hands every time, providing you with peace of mind and water security.
There's a lot that goes into handling a home or running a business, don't make safe water something to stress about. Leave the water quality to us, we'll manage the job from A to Z, leaving you time to tackle other things in life. 
We Service Your City!
Ashton-Sandy Spring – Aspen Hill – Barnesville – Bethesda – Boyds – Brookeville – Brookmont – Burtonsville 
Cabin John – Chevy Chase – Clarksburg – Cloverly – Colesville – Damascus – Darnestown – Dickerson
Fairland – Friendship Village – Gaithersburg – Garrett Park – Germantown – Glen Echo – Kemp Mill – Kensington 
Laytonsville -Montgomery Village – Olney – Poolesville – Potomac – Redland – Rockville 
Silver Spring – Somerset – Spencerville – Takoma Park – Travilah – Washington Grove – Wheaton – White Oak