18 Feb

Lead In Water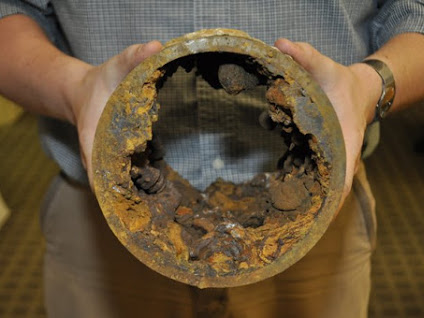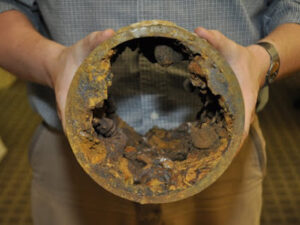 Lead in water is not only a problem for residents of Flint, Michigan or Washington, DC, it effects everyone. In August 2018 it was reported that students at 90 Montgomery County, MD public schools may have been exposed to lead. The lead concentrations were higher than the EPA's "action level" of 15 parts per billion.
Lead is a naturally occurring, common metal found throughout the environment. However, lead is seldom found naturally in water supplies, such as lakes and rivers. Lead enters drinking water due to corrosion or wearing away of municipal water pipes and household plumbing containing lead.
A toxic metal, lead can cause both immediate and long term health effects. Lead can cause damage to the brain and kidney, as well as have serious effects on blood. Children are the most vulnerable to lead poisoning due to their smaller, still developing bodies. Pregnant women are also at higher risk for negative health effects associated with lead exposure.
Changes to Lead in Water laws
In 1991, the EPA's new Lead and Copper Rule, requires municipal or public water systems regularly test for lead. If more than 10% of homes tested have lead concentrations higher than the EPA's "action level, " the public must be informed. Individual water companies are required to notify area residents via social media, TV, radio, phone calls, etc. The EPA is currently considering long term revisions to the Lead and Copper Rule.
Revisions to the Safe Drinking Water Act in 2014 made it illegal to install any pipe, fixture or fitting not "lead free." Due to this change, all plumping pipes and fixtures must not contain more than 0.2 percent lead. As such, all installations or repairs of a municipal water system or consumers plumbing must be lead free.
However in 2016, USA Today reported that 2,000 water systems, in all 50 states, had excessive lead contamination. The water systems, which reported lead levels exceeding EPA standards, collectively supply water to 6 million people. Per the Safe Drinking Water Act, older homes are more likely to have plumbing fixtures containing lead.
If you're concerned about lead in your drinking water, National Water is here to help. Call today to learn why in-home water treatment is the consumer friendly answer to your families water wants and needs.