Is A Reverse Osmosis System For You?
Last updated Mar 20, 2019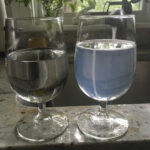 Water Treatment is not only for homes or businesses on wells. A Reverse Osmosis (RO) system will remove 99.9% of all contaminants from your water and provide, safe, healthy, clean water for you and your family! But equally as important, you will never have to buy bottled water again. Healthy living and saving the planet at the same time. The price of a Reverse Osmosis fully installed in your kitchen is about the same price the average family spends on bottled water each year!!!!