2,000 GPD Reverse Osmosis System
Last updated Feb 26, 2019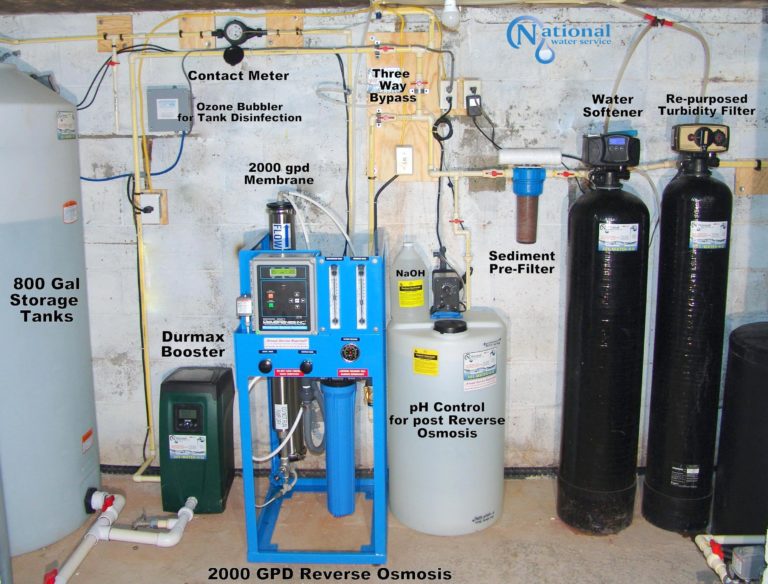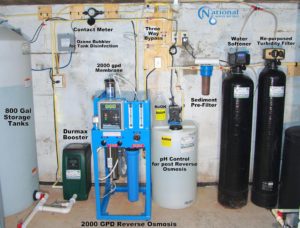 Groundwater or well water is water that can be found under the earth's surface. It's stored in the cracks and spaces between particles of soil, sand and rock. Well water may naturally contain many different impurities including bacteria, sediment, radon, coliform, e-coli and more. Groundwater can also become contaminated when man made pollutants seep into underground aquifers.
Our customers well is located next to a city street in Randallstown, MD. The well became contaminated with salt from trucks treating roads before snow storms. To remove the salt from the well water we installed a 2000 gpd whole house Reverse Osmosis (RO) system. The RO purifies water by forcing the brackish water through filters and a membrane. Reverse Osmosis systems remove up too 99.9% of all contaminants from water.
We installed a water softener and filters for both sediment and turbidity. After the RO, we added 800 gallon clean water storage tanks. We added a Chemical Feeder to control pH and corrosion. We installed a booster pump to increase water pressure.
A professional water technician must be able test your water quality and install the proper remediation. Water Treatment is the consumer friendly answer to all of your water wants and needs.